5 Signs You Need Pinched Nerve Treatment
5 Signs You Need Pinched Nerve Treatment
Written By Harrison Chiropractic and Wellness on May 23, 2019
---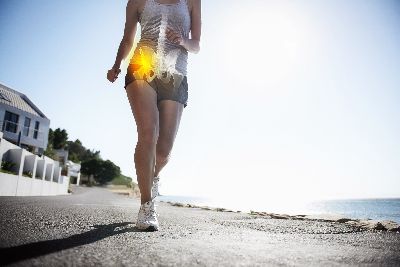 When you suddenly have neck, shoulder, or back pain that won't go away, it could be the sign of a pinched nerve. The pain my pulsate, it may be sharp, or it could be dull at times. It's a pain you don't want to ignore, and your pinched nerve treatment should include a visit to the chiropractor.
What Is a Pinched Nerve?
When a nerve has too much pressure placed on it, that pressure causes a pinched nerve. This pressure could come from an injury and is quite common during pregnancy. The pinched nerve can be anywhere in your body where a nerve is located, but this type of injury normally happens in the neck and shoulder area of the upper back.
There are 5 signs that will tell you when it's time to get your pinched nerve looked at:
1. Sharp, Stabbing or Burning Pains
The pain from a pinched nerve can vary. It may be sharp at one moment and dull and aching another moment.
2. Feelings of Numbness
When the nerves in your body have pressure on them, they are unable to do their job, which leads to numbness.
3. Tingling Feelings in Hands or Feet
Your hands or feet, depending on the area of the pinched nerve, may fall asleep on and off. It will leave you with tingling feels, like pins and needles.
4. Feelings of Muscle Weakness
Because of muscle weakness, you'll find you have limited range of motion. You may also suffer from muscle spasms, which can be both annoying and painful.
5. You Suffer Prolonged Symptoms
If the pain continues a day or more, contact your chiropractor for a consultation. You want to verify that it is a pinched nerve and begin treatment as soon as possible.
Pinched Nerve Treatment
With so many parks and chances for outdoor sports, no matter the season, in Taylorsville, UT, there's an increased chance of acquiring a pinched nerve. Even minor injuries or too much repetitive motion can cause nerve pain.
If you think you have a pinched nerve, it's important to seek pinched nerve treatment from a chiropractic specialist as soon as possible. Many people will find that their pinched nerve goes away on its own, but if you have diabetes or are pregnant, ignoring a pinched nerve could cause other problems, like permanent nerve damage.
Finding Pinched Nerve Treatment in Taylorsville, UT
Harrison Chiropractic & Wellness offers you the pain relief you need when it comes to pinched nerve treatment. Dr. Eric Harrison comes from a long line of chiropractors and is both experienced in chiropractic care and acupuncture. Call (801) 966-3101 to make an appointment today.

Posted In: Chiropractic Pinched Nerves