Can a Chiropractor Help with Shoulder Pain Treatment?
Can a Chiropractor Help with Shoulder Pain Treatment?
Written By Harrison Chiropractic and Wellness on July 23, 2019
---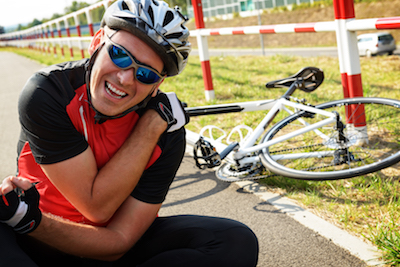 If you have shoulder pain, it can affect your work, it can put a damper on your social life, and it can always get worse. Luckily, there is help available. Chiropractic care offers a drug-free way to ease and alleviate pain through shoulder pain treatment.
How Chiropractic Care Works as Shoulder Pain Treatment
Your chiropractor was trained in anatomy. They know how each nerve connects to each part of your body, beginning from your spine.
You chiropractor will do a couple of things before setting out to determine your mode of shoulder pain treatment.
1. Examination
Your chiropractor will take some time to do x-rays and some other tests to determine where the pain in your shoulder(s) is radiating from and maybe even what is causing it. They will not only do examinations with machines but also hands-on.
2. Adjustments
While studies have shown that most spinal manipulation is used for lower back pain, an adjusted spine will help with pain throughout the body. The right adjustment will alleviate shoulder pain and reduce swelling.
The types of adjustments your chiropractor does will depend on the location of pain and the location of the trauma or inflammation that is causing your shoulder pain.
Through the examination and determined adjustments, your chiropractor can plan your shoulder pain treatment. This plan will include how often you need to come in for treatments. They'll also suggest continued care at home with exercise and good posture.
Understanding the Symptoms of Shoulder Pain
Before you seek treatment for shoulder pain, consider the symptoms. If you have pain that goes away quickly, it could be nothing. Lasting pain, or pain with the following symptoms, requires medical and chiropractic attention.
Numbness, as well as tingling, can be felt in your shoulders, arms, and hands.
You may experience weakness in your arm or hand.
The weakness, as well as the pain, can make it difficult to carry things.
You may suffer from a lower range of movement, making raising your arms difficult.
Swelling can happen in the shoulder, and around it.
Scheduling Your Shoulder Pain Treatment in Taylorsville, UT
Whether you hurt your shoulder golfing, enjoying some time at a local park, or at work, Harrison Chiropractic & Wellness can get you on the path to recovery. Dr. Eric Harrison is a fourth generation certified chiropractor, with experience in acupuncture as well. Call (801) 966-3101 now to make an appointment and start your shoulder pain treatment.

Posted In: Chiropractic Shoulder Pain Treatment