Chiropractic Wellness Care: A Key to Better Overall Health and Wellness
Chiropractic Wellness Care: A Key to Better Overall Health and Wellness
Written By Harrison Chiropractic and Wellness on April 10, 2020
---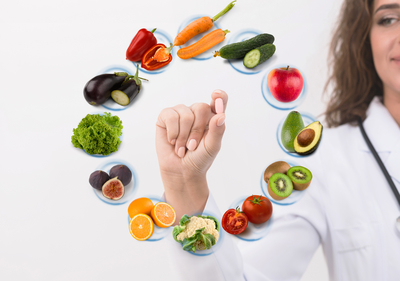 You may know to call your chiropractor if you have back pain – but your Taylorsville chiropractor can help with so much more.
Chiropractic wellness care can be an essential part of your healthcare program, leading to improved overall health and wellness.
Why is chiropractic care so important to your health?
The Importance of the Nervous System to Your General Health
Dr. Eric Harrison doesn't just focus on your musculoskeletal system. He also focuses on your nervous system (the nerves that run from your brain and spine throughout your body). Your nervous system is so important to your overall health that Dr. Harrison has invested in a state-of-the-art system called the Insight Subluxation Station. It shows him how well your nervous system is functioning.
Every other system of your body is impacted by your nervous system. Additionally, this system controls your blood pressure and circulation.
If anything is off with your nervous system, you'll experience ill health. Everything from heart issues, gut distress, and depression can be linked back to the health of your nervous system.
Chiropractic Wellness Care: Promoting Optimal Health
Spinal misalignment can cause tension throughout the body. Such stress on the muscles can lead to an inflammatory response, which results in pain and lowers your immune response. Additionally, misalignment can reduce the flow of vital nutrients through the blood and cerebrospinal fluid. Lack of flow can lead to toxins build-up, possibly triggering illness and disease.
Your chiropractor can promote better health with chiropractic adjustments. Realigning the spine will reduce your risk of:
Impinged nerves
Tense muscles
Injury/falls
It will also help strengthen your body and promote healing.
Dr. Harrison also provides massage therapy and acupuncture services. These treatments can reduce stress and inflammation in the body, leading to improved health.
Your Taylorsville Chiropractor: An Important Part of Your Healthcare Team
You know that you should be partners in healthcare with your general physician. Your Taylorsville chiropractor should be on your healthcare team as well.
Working closely with your chiropractor will help reduce your risk of certain diseases and pain while providing you with increased energy and improved emotional and mental health.
Would you like to know more about how you can benefit from chiropractic wellness care? Contact us at 801-966-3101 to schedule a consultation.

Posted In: Chiropractic Wellness