Get Immediate Stress Relief with Massage Therapy in Taylorsville
Get Immediate Stress Relief with Massage Therapy in Taylorsville
Written By Harrison Chiropractic and Wellness on October 27, 2020
---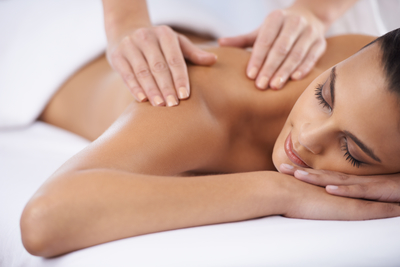 Do you feel stressed out?
You're not alone – there are plenty of reasons to feel tense these days!
Thankfully, your Taylorsville chiropractic team can provide you with immense stress relief through therapeutic massage.
Whether you're stressed out because of work, homeschooling your kids, or what's going on in the world today, massage therapy will allow your body to relax and heal.
Massage Therapy – An Important Key to Stress Relief
Stress can wreak havoc on your body and health. During a stressful moment, your body releases hormones and chemicals that allow you to get out of danger fast. In this fast-paced world, it's easy for our bodies to get into and stay in fight-or-flight mode.
Chronic stress can lead to:
Lowered immune response
Sore muscles
Chronic headaches or migraines
Chronic fatigue
Insomnia
Heart disease
Depression, anxiety, and panic disorders
Gastrointestinal issues
How Massage Therapy Helps Reduce Stress
When you're stressed out, your heart rate seems like it's going a mile a minute. During a relaxing massage, your heart rate lowers, as does your blood pressure and oxygen consumption.
As your body relaxes, muscle tension lessens, and pain begins to subside. If you have any areas of stiffness or tight muscle knots, your massage therapist can use pressure point therapy and other massage modalities to release the excess tension.
During a massage, not only does your body start to relax, but you also experience mental and emotional stress relief. Over the years, massage therapy has proven to help:
Reduce the severity of emotional stress
Reduce anxiety before an exam or other intense problem-solving scenario
Reduce anxiety before a surgical procedure
Additionally, massage therapy can help the body heal, even reducing the symptoms that cancer patients experience.
Massage is an Ideal Complement to Chiropractic Care
Dr. Eric Harrison (a fourth-generation chiropractor) wants you to have the best treatment options available for everything from headaches and neck pain to poor posture and stress. To accomplish that, he's incorporated various modalities of care within his practice. You might feel hesitant to schedule an appointment for a massage or any other type of chiropractic therapy during a global pandemic.
We can assure you that Dr. Eric Harrison and his team are abiding by CDC safety guidelines. We'll do our part to ensure your health and safety while providing you with treatments that can reduce stress, heal your body, and even boost your immune health.
Are you feeling stressed out? You need a relaxing massage! Call our office at 801-966-3101 to schedule an appointment with our massage therapist.

Posted In: Chiropractic Massage Therapy Stress Management