How to Get the Most Benefit from Therapeutic Massage
How to Get the Most Benefit from Therapeutic Massage
Written By Harrison Chiropractic and Wellness on September 23, 2019
---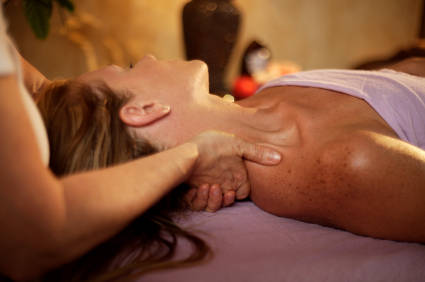 Massage is more than a relaxing treat – it's also a medical treatment.
This treatment can relieve tension and stiffness, improve circulation, and serve as an effective tool for pain management.
What is Massage Therapy, and What Does it Treat?
Therapeutic massage is a process of manipulating muscles, tendons, ligaments, and skin. Different types of treatments include Swedish Massage, Deep Tissue Massage, and Trigger Point Massage.
The Benefits of Massage and Chiropractic Together
Massage therapy has shown promise as a complementary treatment for many conditions but is particularly effective as a complement to chiropractic care.
1. Massage Therapy and Chiropractic for Tension Headaches
Research suggests that this combination of treatment is effective for relieving tension headaches. One reason this combination is powerful is that muscles receive relief from tension while simultaneously getting the benefit of strength and increased range of motion from chiropractic care.
2. Low Back Pain, Massage Therapy, and Chiropractic Treatment
Similar to tension headaches, low back pain is an excellent candidate for a combination of massage and chiropractic treatment. While the two therapies can address different components of the healing process for back pain, massage can also serve as an excellent preparation for specific components of chiropractic such as spinal manipulation.
3. Arthritis, Fibromyalgia, Anxiety, and Other Conditions
Therapeutic massage can also be an essential part of treatment for many conditions involving inflammatory processes (such as arthritis or fibromyalgia), anxiety disorders, and more.
Combined with chiropractic, which works to rebalance the body's musculature, alignment, and functionality, patients can maximize their benefits from massage therapy.
Massage Therapy and Chiropractic in Taylorsville
Patients in the Salt Lake City metro area can experience the benefits of combined massage and chiropractic treatment at Harrison Chiropractic and Wellness. Massage sessions last from 30 minutes to an hour, and when coupled with a tailored chiropractic treatment plan, can help you get started on your journey towards a pain-free life.
To learn more about Dr. Harrison's massage therapy treatments, or to schedule your first session, contact us at 801-966-3101 today!

Posted In: Chiropractic Neck Pain Back Pain Low Back Pain Treatment Massage Therapy Headache Treatment