Risks of Not Receiving Treatment for Whiplash
Risks of Not Receiving Treatment for Whiplash
Written By Harrison Chiropractic and Wellness on May 11, 2020
---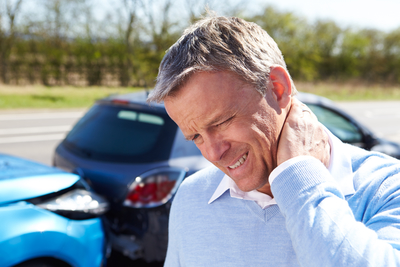 The risks of not receiving treatment for whiplash include serious long-term health consequences. The short-term effects of whiplash, such as neck pain, stiffness, and frequent headaches, can be debilitating.
For some patients, whiplash symptoms resolve in six months. However, your Chiropractor at Taylorsville Accident Specialists can identify soft tissue and muscle injuries that could lead to long-term complications.
When to Seek Treatment for Whiplash
If you have any symptoms, such as Neck pain, Headaches, Mid back pain, Low back pain, Jaw pain, radiating pain or numbness down arms or legs. You should immediately seek care.
These are just some of the common injuries we see after car accidents/ whiplash injuries.
The Long-Term Health Impacts of Whiplash
Too often, whiplash sufferers avoid treatment for whiplash, thinking that it will go away on its own. Unfortunately, ignoring the problem can lead to many long-term health impacts of whiplash.
Without appropriate care and restorative whiplash treatment, patients can experience many complications, including:
Subluxation
Degenerative Arthritis
Limited Range of Motion
Headaches that develop months after not receiving care
While some of these long-term health impacts are minor, in extreme cases, patients will experience a lifetime of pain that prevents them from living healthy, active lifestyles.
The Most Effective Treatments for Whiplash
To avoid debilitating spinal conditions, the most effective treatments for whiplash combine spinal manipulation, and both heat and ice therapies. Performing specific exercises and stretches that increase strength, flexibility, and range of motion while strengthening neck muscles and ligaments can help significantly as well.
Harrison Chiropractic: Specialized Restorative Spinal Therapies
Dr. Eric Harrison aand the licensed professionals at Harrison Chiropractic create individualized treatment plans to help you recover from your injury. While whiplash treatment can be a long-term commitment, receiving specialized chiropractic care is the key to a complete recovery.
Let our team at Harrison Chiropractic and Taylorsville Accident Specialists help you improve your overall health and wellness by combining the latest innovations in soft tissue therapies with our expansive fitness and exercise programs.
Don't let your injury control your life. Contact Harrison Chiropractic at (801) 966-3101 to schedule your consultation and build a customized whiplash treatment plan.

Posted In: Chiropractic Auto Injury Treatment Whiplash Treatment