Stop Living with Pain – Try Chiropractic Low Back Pain Treatment
Stop Living with Pain – Try Chiropractic Low Back Pain Treatment
Written By Harrison Chiropractic and Wellness on December 28, 2020
---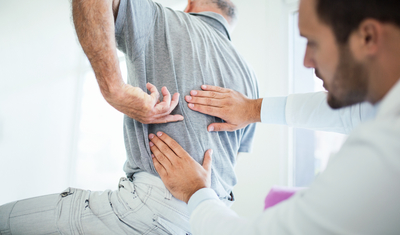 Are you one of the millions of Americans that suffer from debilitating low back pain?
If so, you've likely looked for safe, effective treatments and been told you either need to take prescription medications or that you'll eventually need surgery.
Actually, there's another option: Low back pain treatment from your Taylorsville chiropractor.
Why You Should Look for Alternative Options
So-called traditional treatments for pain – namely, medications and surgery – are risky.
With medications, you run the risk of dependence or even addiction. Additionally, there are a plethora of side effects that run the gamut from annoying to dangerous.
Meanwhile, surgery isn't always a great option either because:
Thankfully, you have another option, one that's safe, effective, and non-invasive: Chiropractic therapies in Taylorsville.
How Chiropractic Low Back Pain Treatment Can Ease Your Pain
After a thorough examination, review of your medical history, and the results from diagnostic tests, your chiropractor will create a low back pain treatment plan for you.
The plan is custom-made to fit your unique needs.
In this plan, your Taylorsville chiropractor will not simply treat your back pain with spinal adjustments. He'll combine adjustments with adjunct services, like:
Ergonomic recommendations
At-home stretches
At-home core strengthening exercises
Your chiropractor's goal is to not only get you out of pain but to help make you stronger and healthier along the way.
The spinal adjustments will keep your spine in proper alignment, improving form as well as function. Ergonomic and strengthening exercises will contribute to this as well. Massage therapy, stretches, and acupuncture help relax sore, stiff muscles, and promote healing.
State of the Art Technology for Better Patient Care
Dr. Eric Harrison is so committed to providing you with the best low back pain treatment that he's always on the lookout for the best treatments, tools, and techniques. He utilizes the latest, highest-quality equipment to help bring you relief from chronic low back pain symptoms.
Tired of struggling through life with debilitating low back pain? We understand and want to help! Contact us at 801-966-3101 to schedule a consultation.

Posted In: Chiropractic Back Pain Low Back Pain Treatment