The Benefits of Extremity Adjustments
The Benefits of Extremity Adjustments
Written By Harrison Chiropractic and Wellness on September 14, 2020
---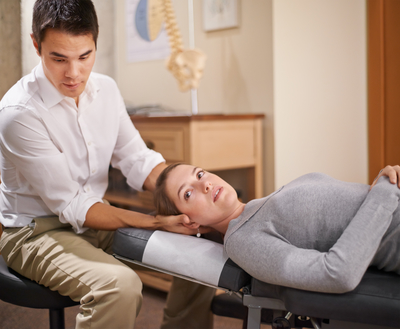 Approximately 22 million Americans seek chiropractic care every year for pain, stiffness, muscle aches, headaches, accidents, sports injuries, and more. Chiropractors are known for hands-on spinal adjustments that are used to adjust the spine to its proper alignment. Chiropractic treatments help restore mobility and prevent chronic injuries, but chiropractic care doesn't just stop there.
Extremities are an essential part of the body's musculoskeletal structure. Your extremities play vital roles in the overall function of your body and health. Traumatic injuries, poor posture, repetitive stress, and several medical conditions can cause pain in other areas of the body.
The Top 3 Benefits of Extremity Adjustments
Extremity adjusting provides your extremities with many of the same benefits that your spine receives through spinal adjustments. Here's a look at three of the top benefits of extremity adjustments.
1. Decreased Pain, Stiffness, and Tension
Pain, stiffness, and muscle tension are some of the most common reasons that so many Americans seek out chiropractic care each year. Chiropractic care, including extremity adjustments, target injuries, and misalignments at their source to allow your body to heal.
2. Improved Mobility and Body Mechanics
Pain and stiffness can reduce your mobility and set you up for further injury. For example, if you sprain your ankle, you may shift more of your weight on one side to reduce the pressure on your injured ankle. However, in doing so, you walk differently, causing your hips to shift and adjust to the change. Your posture suffers, and you may experience further symptoms.
3. Reduced Risk of Chronic Pain or Illness
These symptoms can worsen over time and, left untreated, become chronic. As symptoms worsen, some patients even face other illnesses, such as headaches and migraines. By treating your condition at its source, you can reduce your risk of developing a chronic condition.
Exploring Options for Extremity Adjustments in Taylorsville
Extremity adjustments reduce pain, swelling, tension, and stiffness without the use of medication. In 2017, the American College of Physicians recommended that patients who are experiencing pain and stiffness first to try non-drug treatment options, including acupuncture and spinal manipulation. These treatments can relieve symptoms, help patients on the path to recovery, and prevent the misuse of prescription drugs.
Dr. Eric Harrison is passionate about providing his patients with treatments that avoid the use of prescription drugs. With a holistic approach, Dr. Harrison creates personal treatment plans for his patients based on their symptoms, medical history, and condition.
Are you exploring options for extremity adjustments in Taylorsville? Call our office today at (801) 966-3101 or schedule an appointment online.

Posted In: Chiropractic Extremity Adjustments