Improve Holiday Season Stress Management with Chiropractic Care
Improve Holiday Season Stress Management with Chiropractic Care
Written By Harrison Chiropractic and Wellness on November 22, 2019
---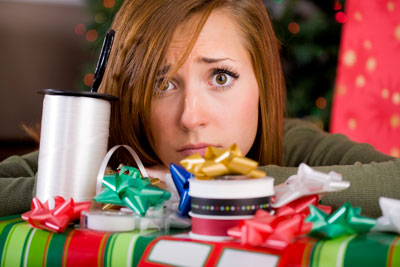 The holiday season can be stressful.
With long to-do lists and social pressures, there can be a lot of stress mixed in among the joyous celebrations.
That's why the chiropractic professionals at Harrison Chiropractic & Wellness want to help keep you stress-free and healthy this holiday season so that you can spend more happy times with the people that matter most.
The Many Forms of Chiropractic Care for Stress Management
Stress is not just a psychological phenomenon. The body experiences the physical manifestations of stress in many ways, including hormonal changes, diverted circulation, shallow breathing, increased muscular tension, and more. Over time, these changes can affect the overall health and functioning of the body. Here are our suggestions on how chiropractic can help restore your health.
Adjustments
Adjustments help to restore normal functioning of the body by ensuring that any mechanical abnormalities in the joints, known as subluxations, are fixed. Subluxations can be subtle and can have many causes. Stress is one of them.
Massage Therapy
Massage therapy is one of the most relaxing methods to manage stress. Massages relieve the muscles of their tension by applying manual pressure to them. This helps release stored tension, replenish nutrients, and leave you feeling great.
Advice on Nutrition and Exercise
Your chiropractor at Harrison Chiropractic & Wellness will offer you guidance on healthy eating during the holidays, as well as how to incorporate exercise and stretching to manage holiday season stress.
Stress Management Through Chiropractic Care in Taylorsville
Dr. Eric Harrison, D.C. takes pride in offering patients in Taylorsville, Utah with non-invasive, natural care to manages stress, rehabilitate injuries, and participate in spinal health. His understanding of the central nervous system will get you on the path to healthy, holiday fun – the stress-free way.
If you would like to know more about how to manage your stress this holiday season, schedule an appointment today, or call (801) 966-3101.

Posted In: Chiropractic Stress Management